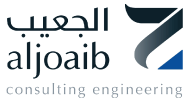 Established in 2006, Aljoaib Engineering has a long track record providing the highest quality and cost-effective engineering consulting services, with a focus on transportation, architectural, electrical, mechanical, and environmental engineering. We partner with a wide range of companies across the globe, from OPUS New Zealand to Psomas USA. Our main headquarters is in Dammam with offices across Saudi Arabia, as well as Cairo, Egypt.
Engineering Services
Aljoaib Engineering helps companies build superior projects through our wide-ranging expertise, creativity and commitment to quality. For over ten years, we have built a long track record of our proven capabilities in engineering design and services with major projects in KSA and Oman. We are proud to have served clients from various industries and needs such as government agencies & municipalities, telecommunication, as well as oil & gas and private companies. Working collaboratively with our clients, we have successfully delivered a variety of innovative engineering solutions. Using the latest technology with our expertise in 3D design and Building Information Modeling (BIM) to enhance clients experience with virtual 3D models of their projects.
Our Services
Engineering design & supervision
Project management
Asset management and O&M
Value engineering
Types of projects
Urban planning & design
Infrastructure design
Commercial & residential buildings
Industrial facilities
Water & wastewater treatment plants
Traffic & Transportation studies
Contact Us
HEADQUARTERS Aljoaib Building, King Saud St. P.O.Box 9437, Dammam 31413, Saudi Arabia